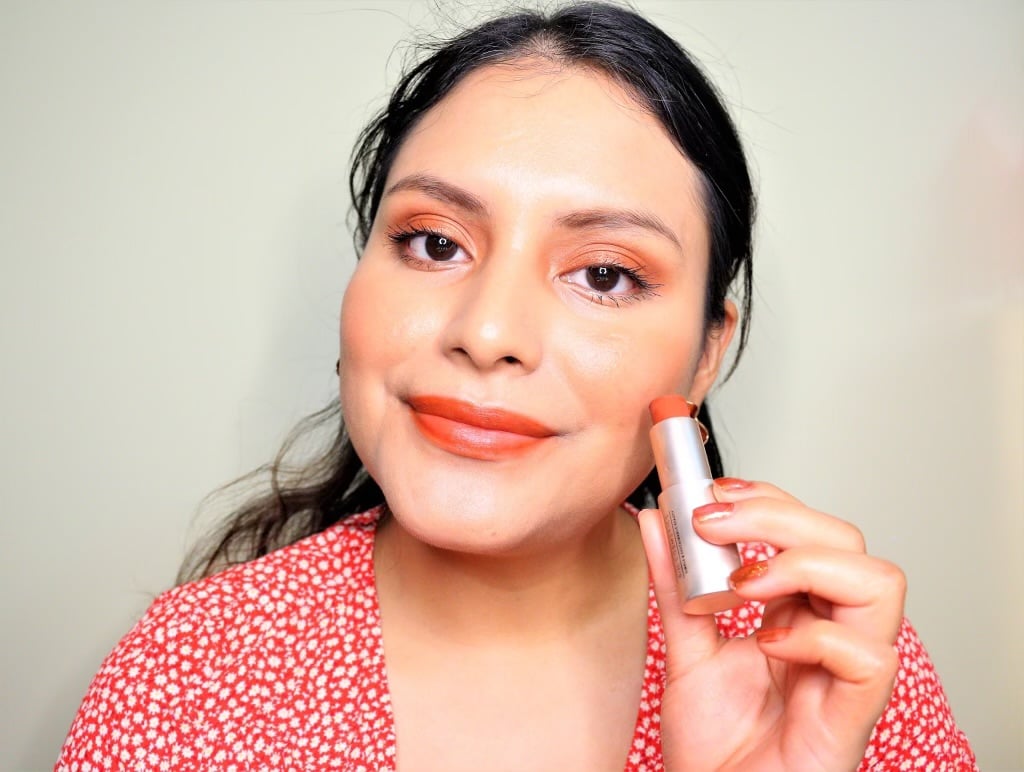 Jessica Paredes is on a mission to save our planet, one product at a time. The Latina environmentalist created a product that brings her mother's skin to life. This beauty-brand warrior said, "Yes!" to creating makeup and beauty products in a whole new, sustainable way. Hence, Siii Cosmetics was born.
In 2019, Paredes decided to purge her makeup collection. What she found was shocking, and set her on a path to creating makeup and beauty products that were kind to our skin and Mother Earth. "I went through my makeup collection to decide what I was going to keep or toss. It was then I realized the amount of waste I was contributing to the world," she says. "My makeup collection alone filled an entire garbage bag and unfortunately, the majority of it was non-recyclable. I then began researching the cosmetics industry and learned how it produced tons of plastic that would eventually end up in our landfills."
Paredes had no educational training or background in creating beauty products, but that didn't slow her progress once she set her sights on a mission much greater than herself. She began researching and learning through trial and error until she finally formalized products that she was ready to share.
"I researched ingredients and stumbled across EWG's Skin Deep database that helped me understand ingredients better," she says. "Soon I started formulating, and before I knew it, I was working on my own beauty brand on the basis of sustainability and having products not only be good for the consumer but also for the world." But there was another challenge she wanted to tackle — her mother's sensitive skin. Like many first-generation Latinxs, Paredes is all too familiar with the stories of her parents' lives in Ecuador prior to moving to the United States.
"My mom grew up in Ecuador on a farm. There was very little money for food or clothing. Shoes were a luxury, so she would herd sheep, milk cows, and work on the farm barefoot," Paredes shares. "For those 17 years that my mom lived in Ecuador, she developed really bad foot calluses that occasionally cracked deep into her skin and would be very sensitive and painful." Additionally, her mother would have adverse reactions to makeup, which she only wore on special occasions. As a result, she would experience itchy eyes, itchy skin, and headaches.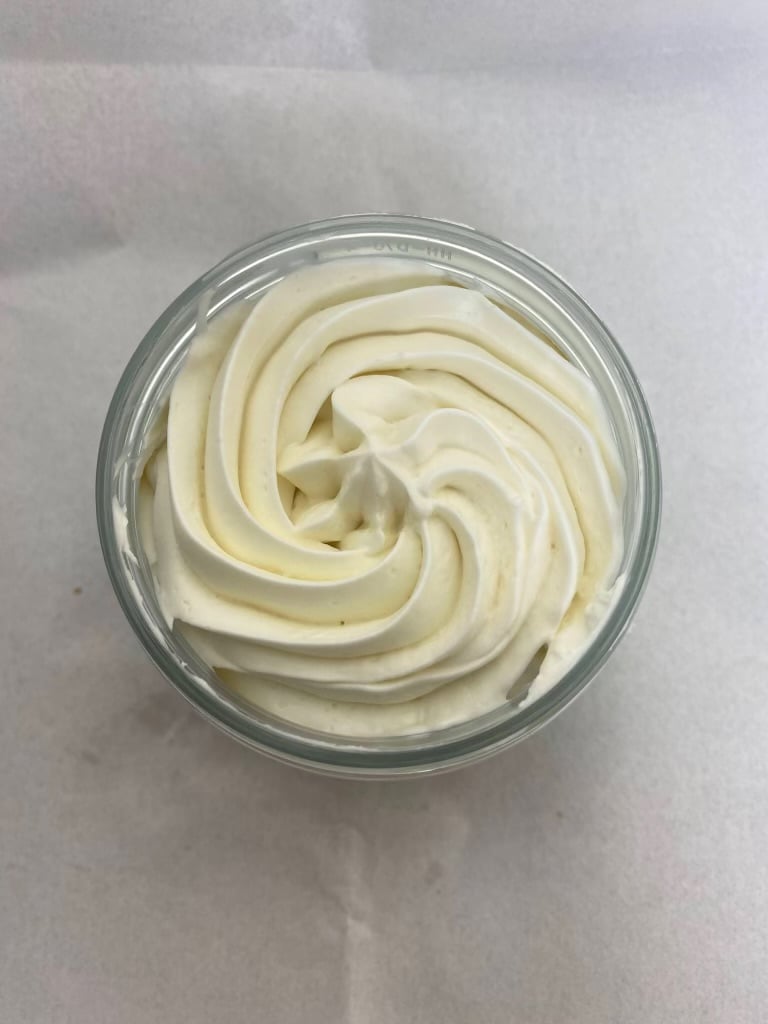 Paredes got to work formulating a body butter that would combat her mother's skin issues and help other women dealing with the same problems. The Natural Whipped Body Butter ($12) was the result. Not only did it provide the moisture her mother's skin so desperately needed, but it also kept it from drying out. It provided long-term relief without the need to constantly reapply.
"I have always noticed her dry skin and how she would apply creams repeatedly, but none ever seemed to last," Paredes says. "I researched creams and the best cream that lasts all day and soon came across Formula Botanica's body-butter recipe. I saw their free video formulation and modified it to the ingredients I had on hand, and soon enough I created my own natural body butter."
Paredes's whipped body butter is made from shea butter, cocoa butter, coconut oil, jojoba oil, tapioca starch, and vitamin E. Not only is it free of pigments and fragrance, but Paredes guarantees that it's fast absorbing and won't leave a greasy residue. More importantly, it's mom approved. "She loved the feel of it. It wasn't greasy. It left her skin super soft, and she didn't have a negative reaction," Paredes says about her mother's feedback on the product. "I was happy with the results and decided to play around with essential oils and mica powder for added color. My mom liked the product so much that she had my dad apply it to her feet each night."
Paredes is a prime example of the power of saying yes to your dreams and honoring your culture. In fact, she named her brand after it. "I have always loved saying, 'Si!' and when saying it out loud, I would always prolong the 'I.' That is how the name Siii Cosmetics was born," she shares, adding how her Latinx heritage is also evident in her product names. "My very first Limitless Stick ($12) I created is a combination of lipstick, blush, and eyeshadow. I knew I wanted something that represented my sense of humor and Spanish-speaking background. I named my first blush Espicy as an homage to my fellow Latinx community. When we can't translate a word from English to Spanish, and vice versa, we are known to add an 'e' at the beginning and hope for the best."


Her wedding eyeshadow collection also pays homage to her Spanish-speaking roots with the names Los Anillos, a golden eyeshadow, and La Novia, which is a shimmery opalescent white eyeshadow. "I am working on introducing newer ingredients such as palo santo — I was fortunate enough to have my mom bring me back some from Ecuador this past year from an ethically sourced company — and dragon's blood (sangre de drago), known for its healing benefits," Paredes explains.
This lover of all things beauty birthed an idea, and it is now a reality. A passion project that was in the works for four years is finally here, and her mission is clear — to offer clean and luxurious products in high-quality sustainable packaging all while being wallet-friendly. Her website states, "SIII Cosmetics is 100% vegan and cruelty free. When you hold our products we truly want you to feel empowered and beautiful. Join me on this journey to not only help our planet but to also feel beautiful wherever we go, one sustainable beauty product at a time."
by Yerin Kim 9 hours ago
by Kelsey Garcia 3 days ago
by Emily Oldenquist 3 days ago
by Sara Youngblood Gregory 3 days ago
by Alessia Santoro 3 days ago
by Victoria Edel 3 days ago
by Eden Arielle Gordon 3 days ago
by Victoria Edel 3 days ago
want more?
Get Your Daily Beauty Fix
Right in your inbox
Customize
Select the topics that interest you:
By signing up, I agree to the Terms and Privacy Policy and to receive emails from POPSUGAR.
Follow. Like. Love.
STAY IN TOUCH!
Get your daily beauty fix right in your inbox.
Sign up for our Fashion & Beauty newsletter.
By signing up, I agree to the Terms and Privacy Policy and to receive emails from POPSUGAR.
THANKS! YOU'RE NOW SUBSCRIBED
Customize your newsletter.
Please select the topics you're interested in:
THANKS! YOU'RE NOW SUBSCRIBED
Follow. Like. Love.
Would you like to turn on POPSUGAR desktop notifications to get breaking news ASAP?
Great, Click the 'Allow' Button Above ☝️
Awesome, You're All Set! 🎉