Looking for skincare recipe that is simple, easy to make and work with ingredients you already have at home? Take cues from these bollywood celebrities who swear by these simple, effective and uncomplicated skincare routines!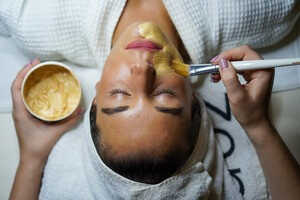 Fruit facials are not just inherent practices that date back thousands of years, but also a natural therapeutic sensory experience. Fruits are a great source of critical vitamins, minerals, and other nutrients that not only benefit the body internally but also work wonders externally. Fruit pastes can help with deep cleaning, minimise pigmentation, dark spots, blemishes and improve the texture of the skin when combined with other balancing ingredients.
From Rakul Preet, Anushka Sharma, Sushmita Sen to Janhvi Kapoor, all swear by this fruit for their face mask! Banana is a widely accessible and readily available fruit. It is a fantastic fruit to consume by itself because of it's antioxidant content. However, apart from being consumed raw, bananas are a staple ingredient in these divas skincare routine!
Bananas are a good source of vitamins and minerals that can smooth rough skin and reduce facial inflammation. It is also jam-packed with silica, a crucial element in the creation of collagen, which is essential for the development of skin cells.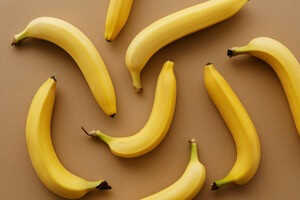 Here are 5 simple, readily accessible and hassle-free DIY banana face pack recipes:
1) Banana Mask for Dark Spots
Banana helps lighten the dark spots and whitens the skin tone. On the other hand, honey offers healing and calming effects for the skin. Whereas, lemon is filled with Vitamin C, which brightens skin and lightens dark spots. A combination of the three can result in skin that is evenly toned.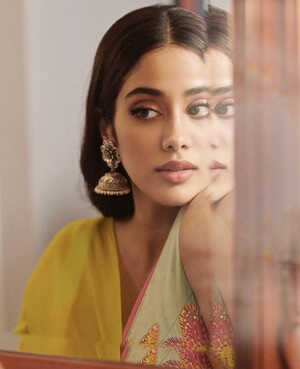 Mash a banana and mix it well with one tablespoon of lemon and honey. Apply all over the face and neck evenly. Keep the mask on for 10 minutes and rinse. Use this mask at least two times a week for radiant skin.
2) Banana face pack for Dry Skin
The finest nourishing and moisturising qualities of banana and avocado hydrate skin at the deepest level. Honey has the capacity to repair skin damage and retain moisture, which can help mend cracked and flaky skin.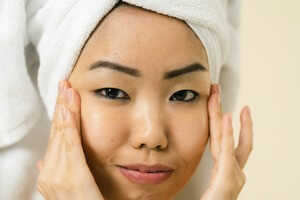 Mash a ripe banana and an avocado and add 1 tablespoon of honey. If you want to make this mask more nourishing, you can also add half a teaspoon of olive oil. Apply this mixture evenly to a clean face. After 20 minutes, rinse and moisturise.
3) Banana face mask for Brighter, Glowing Skin
If dull skin is your worry, this face mask is all you need! Bananas include potassium and vitamins E and C, which support healthy, clear skin. Milk gives skin a mild exfoliation, and rose water brightens skin.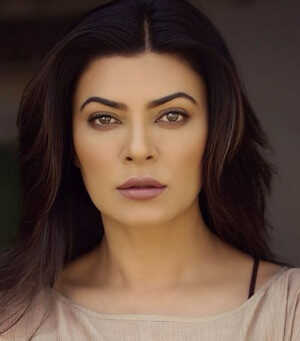 Make a smooth paste by blending 1 banana, raw milk, honey, and a few drops of rose water. Leave it on your face for 15 minutes and rinse. For optimal results, apply this mask once or twice each week.
4) Banana face pack for Pigmented Skin
Papaya contributes in the reduction of pigmentation, cucumber moisturises and calms inflammation brought on by excessive sebum production; and banana softens and feeds the dull, dry skin with antioxidants.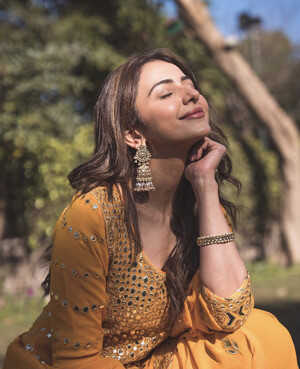 To make a smooth paste, combine one-fourth of a papaya, one-fourth of a cucumber that has been peeled, and one-half of a banana. Apply it to your entire face and neck. Let it on for 15-20 minutes. Use warm water to rinse.
5) Banana face mask for Pimples, Scars and Blemishes
While turmeric's antibacterial properties aid in the eradication of bacteria and the treatment of acne, bananas eliminate oil, filth, and deeply embedded dirt.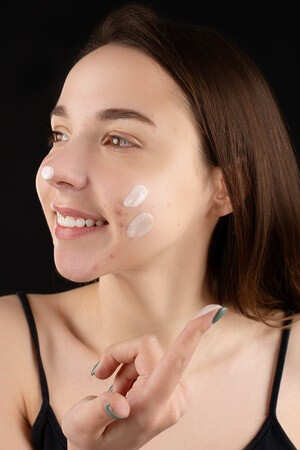 For acne-free skin, mix one banana, one teaspoon of turmeric, and one-third cup of yoghurt in a bowl and apply to the face for 15 minutes. This face mask helps in clearing up breakouts and minimising acne scars and blemishes.Do not use this mask more than 3 times a week.
6) Banana face pack for Wrinkles and Fine Lines
Packed with anti-aging benefits, banana helps in reducing the appearance of wrinkles and fine lines. Yogurt removes dullness and dead skin cells by gently exfoliating the skin and tightening pores. In addition to repairing skin cells, vitamin C also reduces the visibility of wrinkles and fine lines.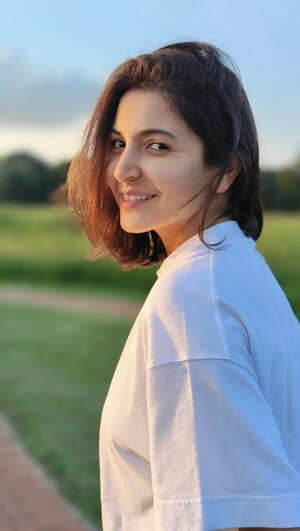 Whip up a banana and add 1 teaspoon of orange juice and plain yogurt. Apply and leave on for 15–20 minutes for younger-looking skin. To further tighten the pores, wash the mask off with cold water.
7) Banana face mask to remove Blackheads
The good-old banana is definitely one of the cheapest and most effective natural option for fighting stubborn blackheads. Oatmeal and sugar are excellent companions to a banana peel for blackhead removal. Glycolic acid in sugar and skin soothing sugars in oatmeal create perfect conditions to unclog that pore without upsetting your skin.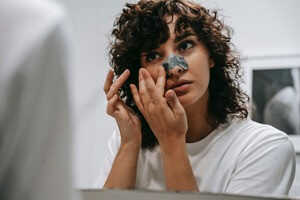 Peel a banana, mix in ½ cup oatmeal and 3 tbsp brown sugar. Make a smooth paste. Massage this mixture on your skin and leave it on for 15-minutes. Rinse it off with lukewarm water and use a soft cotton towel to pat your face dry. Apply lotion.
8) Banana face pack for Skin Whitening
In the banana face pack, besan and lemon work wonders in lightening and removing tan.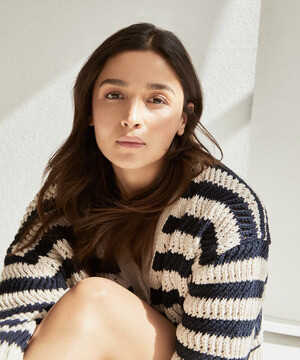 Combine one tablespoon besan, one half of a lemon and half a ripe banana. Apply this mixture to your face and let it sit for 15 minutes. Rinse it completely.
Potential Side Effects and Precautions for Banana Face Packs!!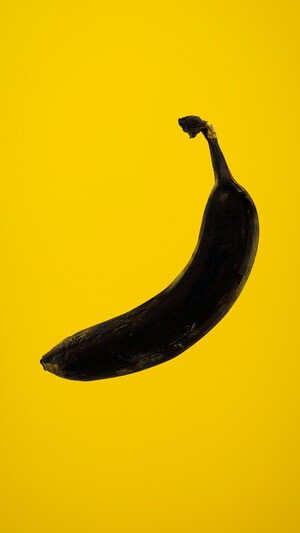 The side effects of banana face pack are rare because it is a natural ingredient, but in cases like banana allergy, an allergic reaction may arise with signs and symptoms such as:
1) Itchy skin and throat
2) Redness and rashes or hives
3) Swelling
4) Asthmatic symptoms like sneezing, coughing, etc.
If a person has a banana allergy, it is best to avoid using a banana face pack as a preventative measure to avoid the potentially fatal illness known as anaphylaxis, which necessitates emergency medical attention. Face puffiness, breathing difficulties, and fainting are some of its possible symptoms.
Bananas are related to other fruits and vegetables in the latex family. Use extra caution with bananas if you've ever had a reaction to: apples, avocado, kiwi, potato, tomato, celery, carrots, melon, papaya, chestnuts.


FAQs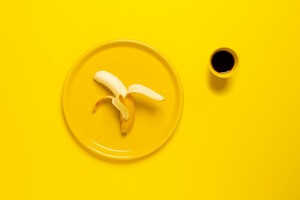 1) Is banana good for face pack?
Yes, bananas are the most straightforward and affordable solution for a number of skin problems. It is a moisturising and antioxidant-rich superfruit that treats acne and fights wrinkles, leaving your skin soft, supple, and shiny.
2) Can one apply a banana face pack daily?
A banana face pack can be used 2-3 times a week to have maximum effect.
3) Is rubbing banana peel on the face good?
A banana's peel is rich in silica, which promotes the production of collagen and maintains healthy skin. It is also rich in Phenolics, an antibacterial substance that can be utilised to treat acne.
4) Can I leave banana on my face overnight?
It is advisable to keep the banana face pack on for 15-20 minutes for best results.
To sum up, a banana face pack at home is one of the best choices among all available home face masks. Bananas are cheap and widely accessible. Using it as a face pack helps address a variety of skin problems, including wrinkles, pigmentation and acne. Bananas not only help your skin, but they also eliminate dead skin cells and alleviate swollen eyes. The banana face pack is relatively simple to make using items found in most kitchens.
Weekend Guide: Things To Do This Weekend For Christmas
20 Christmas Gifts To Keep The Beauty Gworl In Your Life Happy
Horoscope Today, December 30, 2022: Are The Stars Aligned In Your Favour?
Copyright © 2022 | All Rights Reserved | Designed & Powered by Worldwide Media
In order to access our website you need to accept our cookie policy.
View our cookie policy.