Follow us:
SONEs, are you ready? Girls' Generation (also known as SNSD) is finally making their group comeback for the first time in five years this year! The iconic second-generation K-pop girl group will release FOREVER1 for their 15th anniversary and of course, we're excited.
Which Girls' Generation member's beauty routine are you most curious about? (Photo from: @yulyulk)
A post shared by TaeYeon (@taeyeon_ss)
She has dry skin so she skips toners and goes for essences instead. She also shared that she found it best to apply moisturiser while the skin is still wet so that the cream will lock in hydration better. She wraps up her routine with a sunscreen in the morning and a madecassoside cream (known for anti-inflammatory and anti-ageing properties) at night.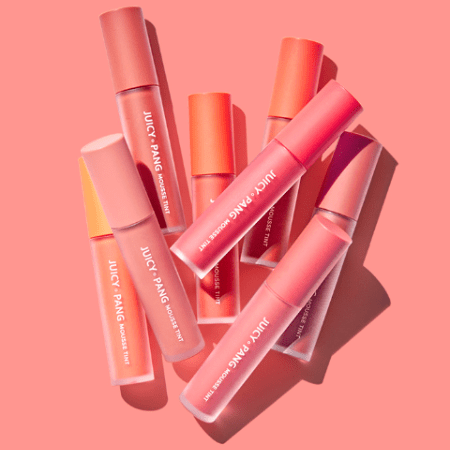 Taeyeon's lippie of choice: A'pieu's Juicy Pang Mousse Tint in CR03 Plum. (SGD7.92 each, apieu.com)


As for makeup, Taeyeon prefers dewy and lightweight foundations and is a huge fan of NARS and MAC concealers. She also loves using brow mascaras to create her soft feathery arches.
Her lippie of choice? A'pieu's Juicy Pang Mousse Tint in CR03 Plum. Taeyeon claims she can't leave her house without this in her purse.
A post shared by SEOHYUN 서현 (@seojuhyun_s)
Seohyun is also very particular about her skincare products, putting great emphasis on hydration products and SPF.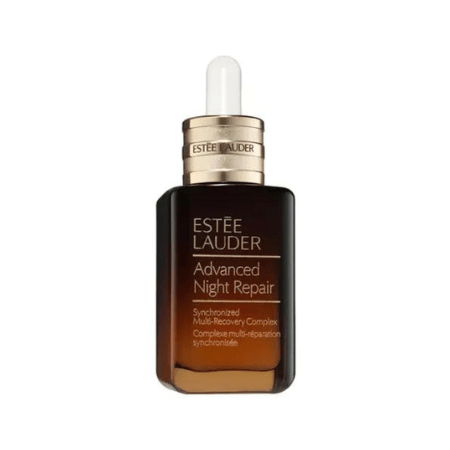 The secret to Yoona's gorgeous complexion? The Estee Lauder Advanced Night Repair Serum Synchronized Multi-Recovery Complex. (SGD177 per 50ML, sephora.sg)
The Girls' Generation icon also talked about the importance of double-cleansing and using volcanic masks from time to time to deep clean her pores.
Yoona also advised to constantly change your face masks during the day to prevent maskne. She also ensures that she avoids touching her face with dirty or unsanitised hands.
A post shared by tiffany young (@tiffanyyoungofficial)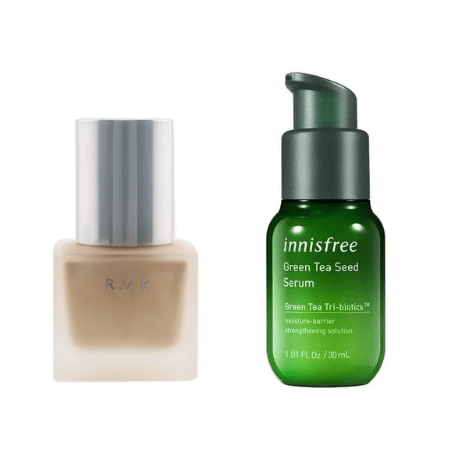 Love budget-friendly picks? So does Tiffany with the RMK Liquid Foundation and Innisfree's Green Tea Seed Serum on her beauty routine. (RMK SGD72 per 30ML, zalora.sg; Innisfree SGD21 per 20ML, sephora.sg)
A post shared by 권유리 ʏᴜʀɪ ᴋᴡᴏɴ (@yulyulk)
After cleansing, she puts on toner (without forgetting her neck!), combines two vitamin-riched serums (we spotted Lancôme Advanced Génifique Radiance Boosting Face Serum, check out the Yeux Light version here), and seals it with a concealer. Yuri also sprays on a face mist and applies eye cream — talk about a maximalist routine!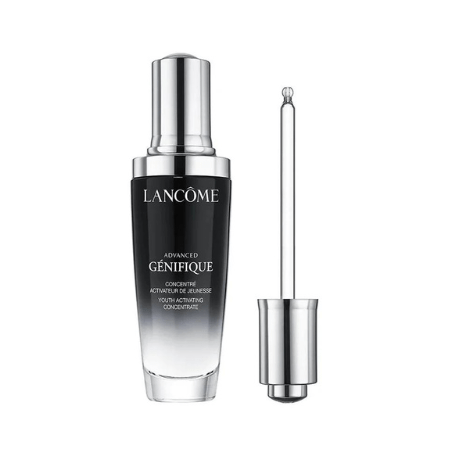 Envious of Yuri's radiant glow? The Lancôme Advanced Génifique Radiance Boosting Face Serum is her beauty potion of choice. (SGD237 per 70ML, sephora.sg)
She keeps her fave products in a skincare fridge as it is said to help with product longevity and also helps boost the products' soothing properties. Yuri also combines face massaging techniques and a gua sha to keep her face contours on point.
A post shared by Sooyoung Choi (@sooyoungchoi)
Sooyoung also spilled that she's into yoga which helps her keep fit and healthy inside out, translating to healthy skin.
As for her skincare routine, she uses lots of serums and moisturisers to help deal with dryness and she also loves to use a cool depuffer (like this one) to massage her face.
A post shared by Hyoyeon Kim (@hyoyeon_x_x)
Copy Hyoyeon's beauty routine with the Shu Uemura's Tint in Gelato in AT 02 Sugar Plum and Benefit's Roller Lash mascara. (Shu Uemura USD23.20 /~SGD32 per 5.4ML, shu-uemurausa.com; Benefit SGD44 per 8.5G, sephora.sg)
A post shared by 써니 (Sunny) (@515sunnyday)
She starts by putting cleansing oil on a cotton pad to soak 'colourful', heavy duty makeup like eyeshadows, eyeliner, and mascara. Then, she gets another pump of the cleanser to remove the makeup on the rest of her face. Once she's done, she gives her face a rinse. Once all the residue is gone, she adds two to three pumps of cleansing oil on her rinsing water and uses that to give her face a final wash. She says that doing so keeps her skin feeling moist and soft.
After the oil cleanser, she proceeds with a foam cleanser. She uses different types of foam cleansers depending on what she thinks her skin needs that day. When she's done removing the foam cleanser, she puts another layer of foam onto her skin and leaves it on for two to three minutes like a face mask. She rinses it off with warm water. She says that this helps deep clean the pores even more. The idea is similar to using a pore-clearing clay mask or an egg-white mask.
Comments, questions or feedback? Email us at [email protected].
TheBeauLife is owned and operated by Clozette Group.
Follow Us:
Get access to the latest news and guides, straight to your inbox. It's life as you want it – uncomplicated and effortless.
©2022 All rights reserved