This year our community celebrated Georgetown's timeless values, longtime traditions, historic accomplishments and brand new schools, programs and opportunities.
As Hoyas, we bring different experiences, backgrounds and identities to the Hilltop, and Georgetown's values shape and mold us into the fullest version of ourselves. As we commemorated 500 years since St. Ignatius of Loyola's "cannonball moment," we celebrated the unique ways our community lives the Spirit of Georgetown out loud today.
Prominent American and foreign policymakers — including President Bill Clinton (SFS'68) and former U.S. Secretary of State Hillary Clinton — convened on Georgetown's campus for a symposium celebrating the life and work of Madeleine K. Albright. The first woman to serve as U.S. secretary of state and a public servant committed to serving the needs of women and girls, Albright first joined Georgetown's faculty in the Walsh School of Foreign Service in 1982.
"I am sometimes known as secretary, but most of all, I like being known as professor"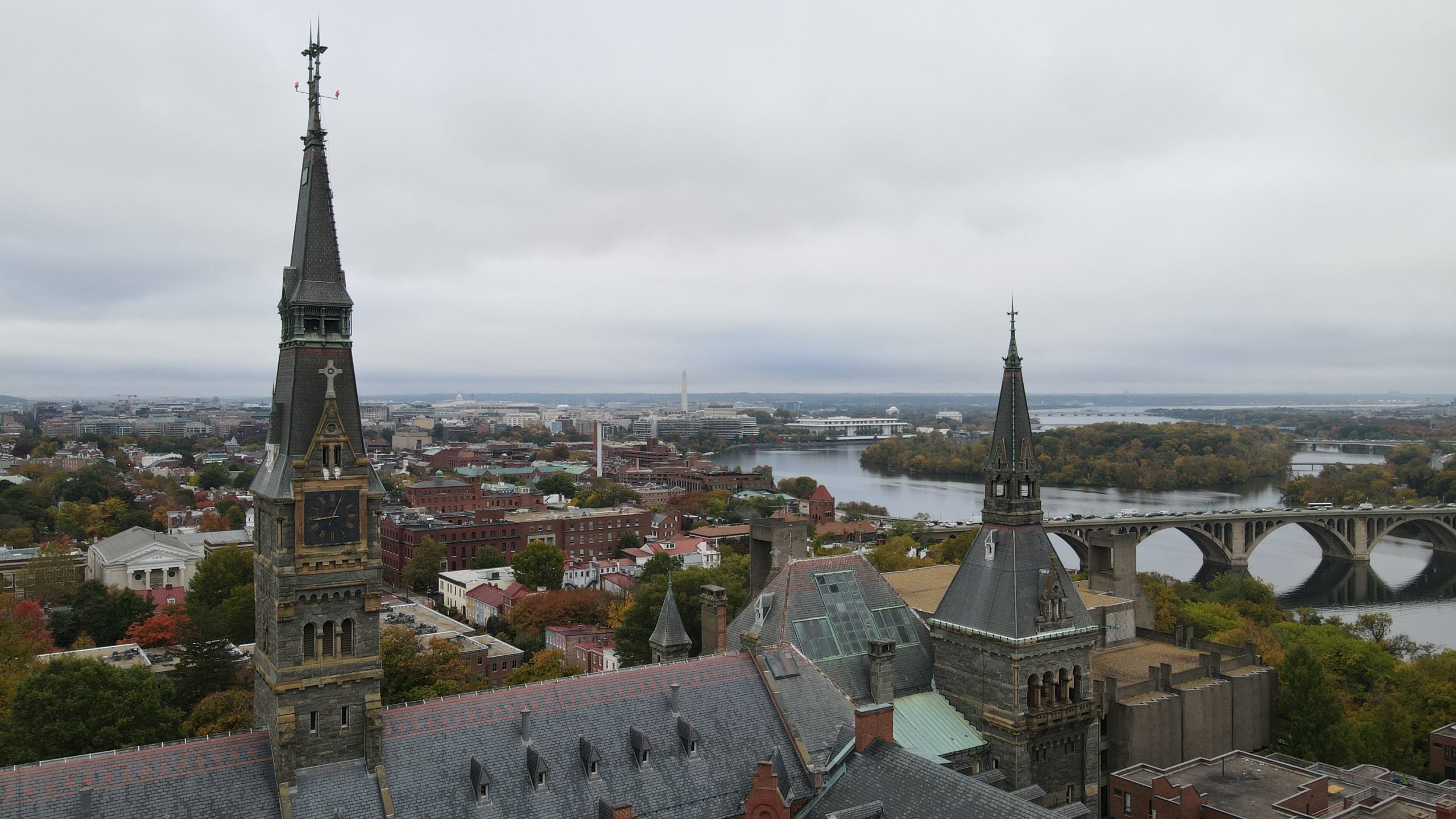 Following the sunsetting of the School of Nursing & Health Studies (NHS) into two new schools, Georgetown launched the School of Nursing, which reflects a renewed commitment to the largest health care profession, and the School of Health, which focuses on Georgetown's interdisciplinary strengths in health, health care and policy.
"In both schools, our learners will be educated and guided by our Jesuit values of social justice and health equity at the forefront, and in the spirit of cura personalis."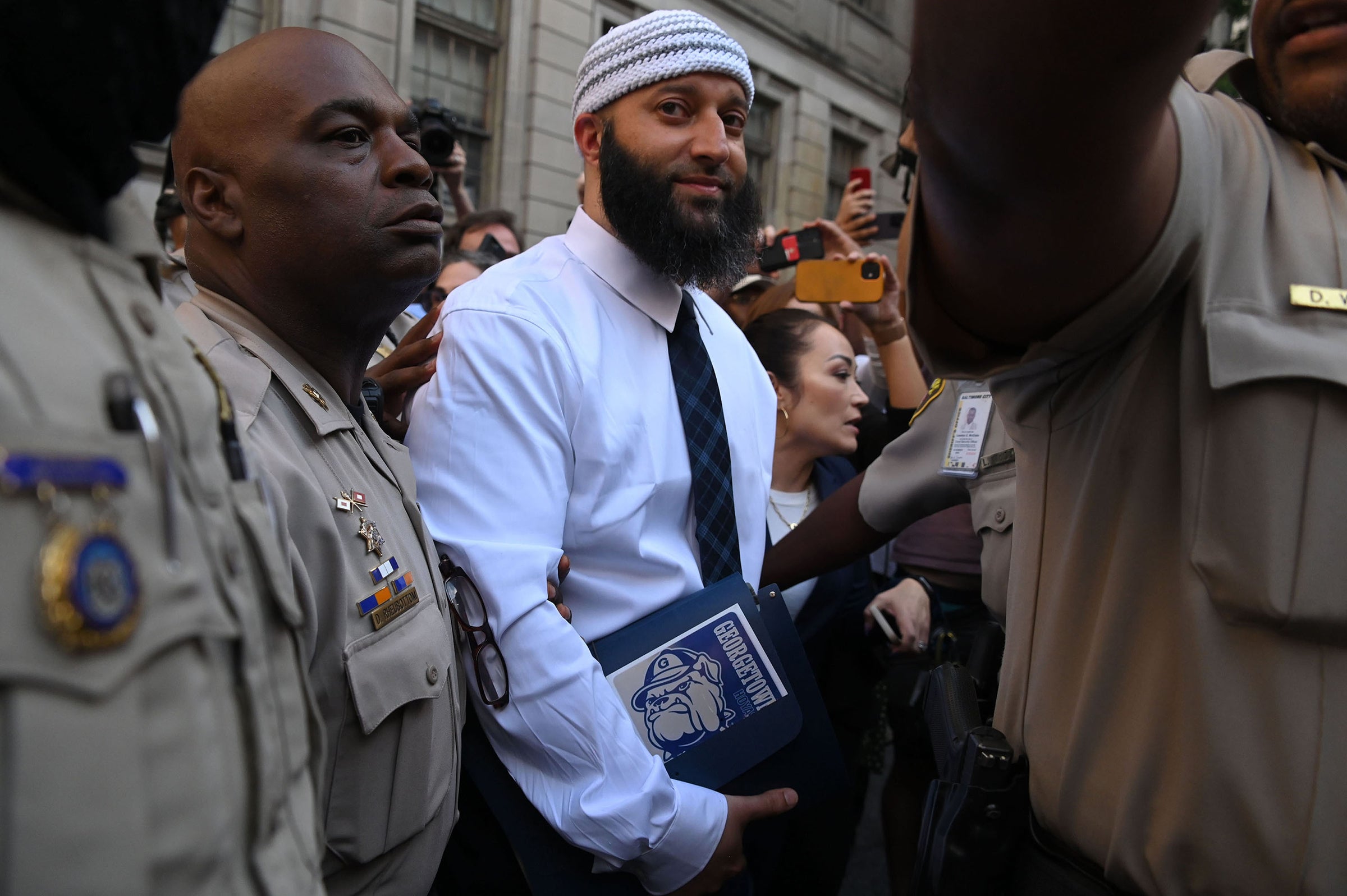 Students earn a Bachelor of Liberal Arts from Georgetown University College of Arts & Sciences through the five-year degree program at a Maryland prison. The program expands Georgetown's Prison Scholars Program, which has offered credit-bearing courses at the DC Jail since 2018.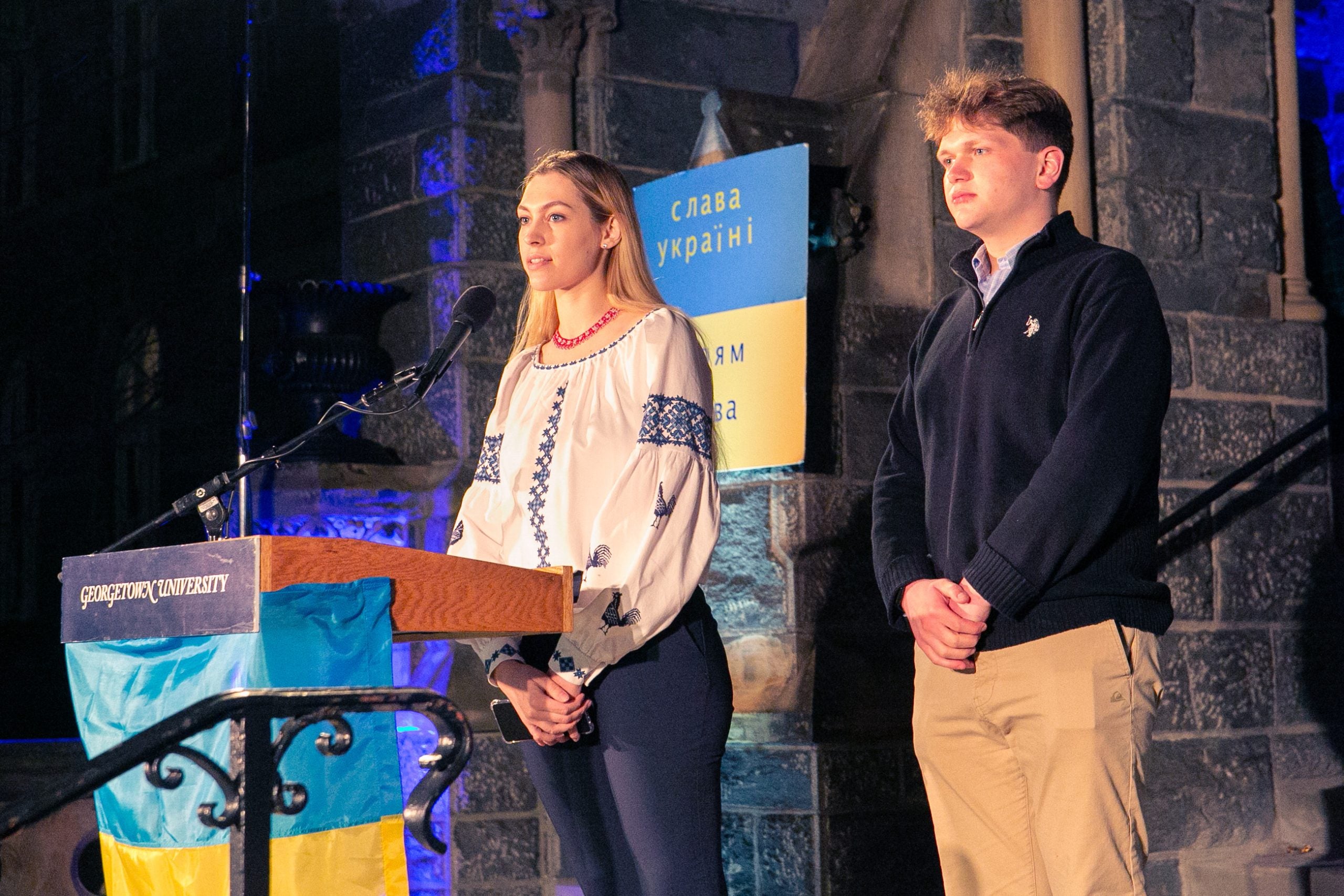 As the crisis in Ukraine persists, Georgetown community members continue to support the people of Ukraine, accompanying Ukrainian-connected community members and engaging the whole university in responding to growing international needs.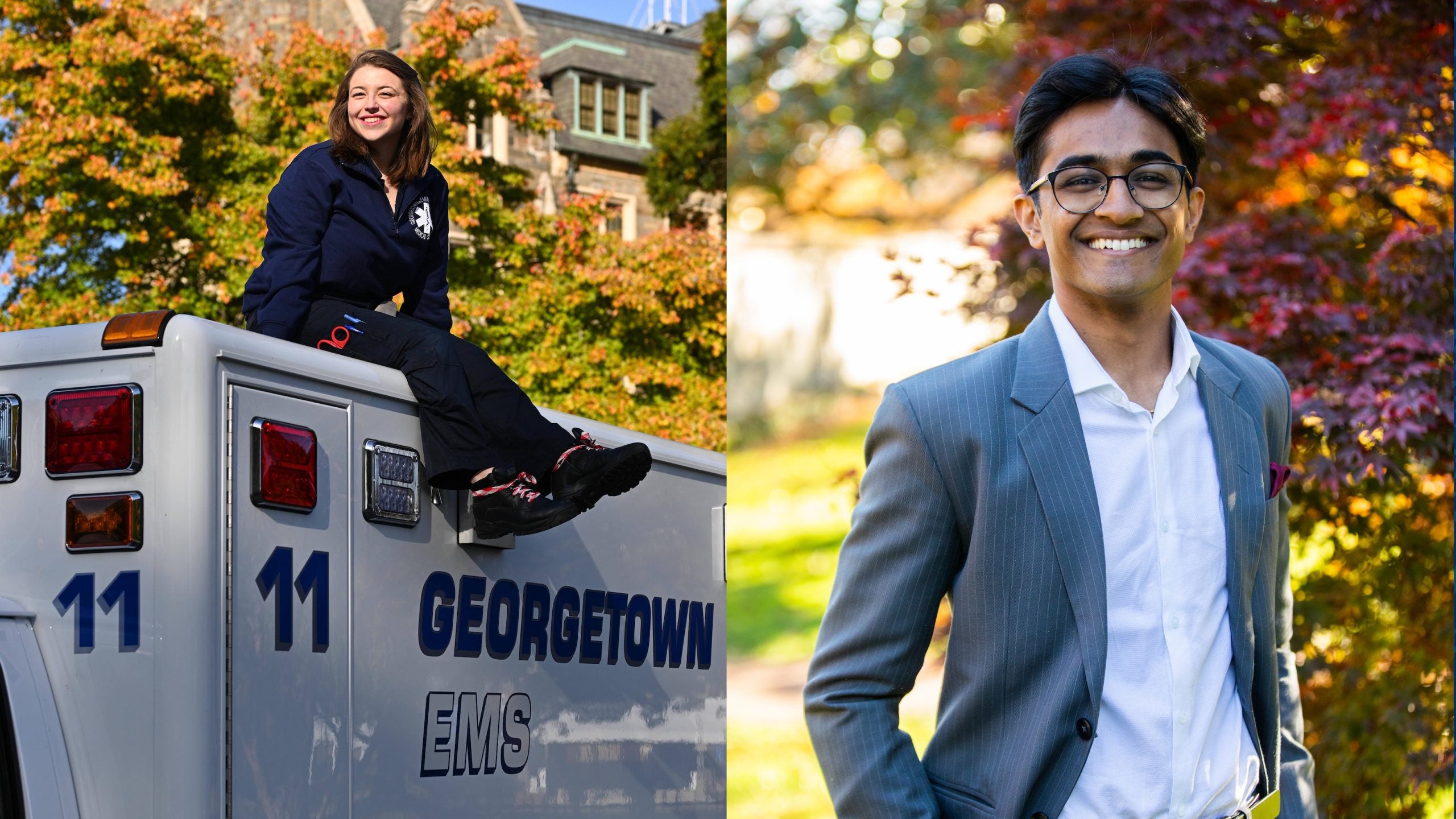 Isabella Turilli (SFS'22), a researcher at the Council on Foreign Relations who is working to transform global health diplomacy, and Atharv Gupta (SFS'23), a Georgetown senior, Pelosi Scholar and international development researcher working to drive change in emerging markets through technology, won the 2023 Rhodes Scholarship.
The university launched the Earth Commons, Georgetown's Institute for Environment & Sustainability, to accelerate action, research and education on the most pressing environmental and sustainability challenges both locally and globally.
"I want Georgetown to train the next generation of leaders in environment and sustainability, whether they're from a medical, business or STEM background, so that they can come up with solutions for our planet."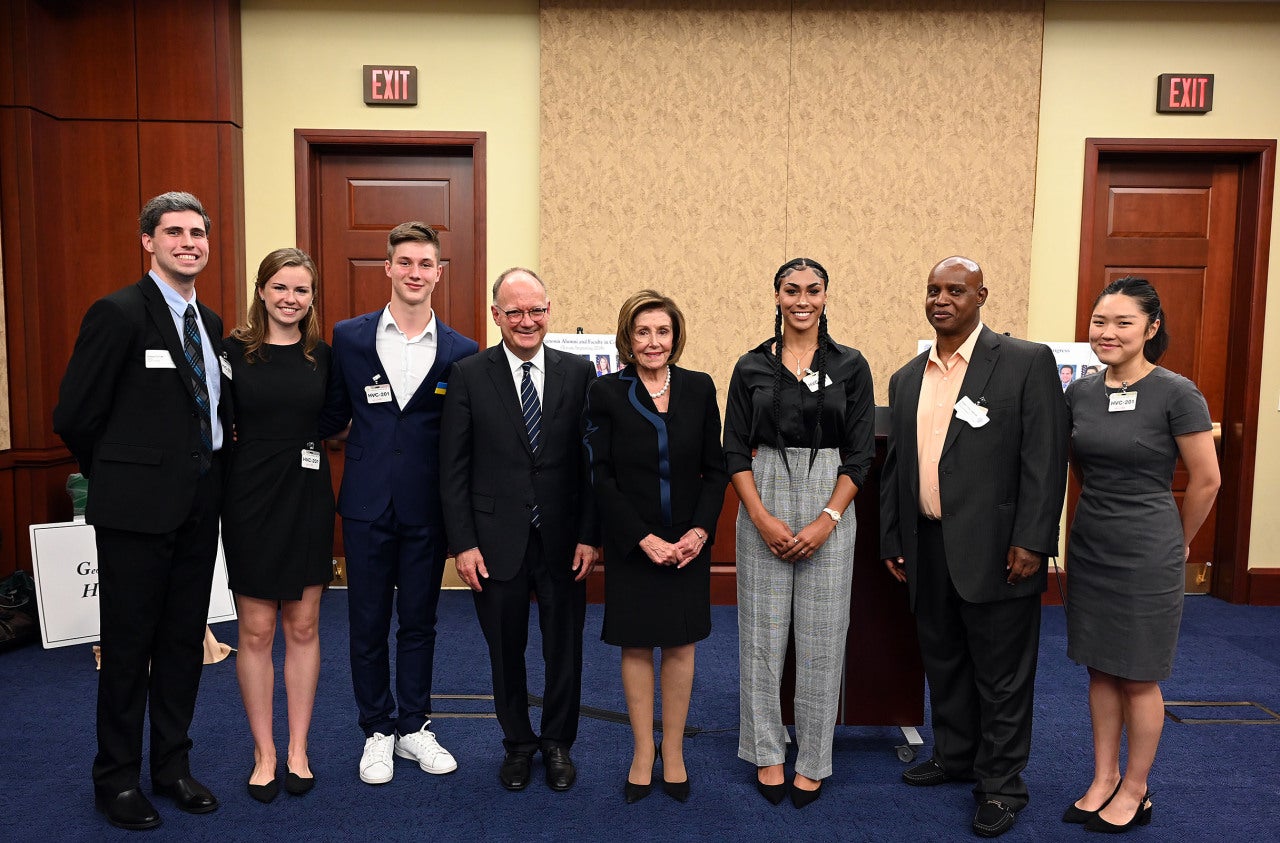 More than two dozen Georgetown alumni and faculty will be sworn into the 118th U.S. Congress the first week in January, continuing the university's legacy of alumni serving the public.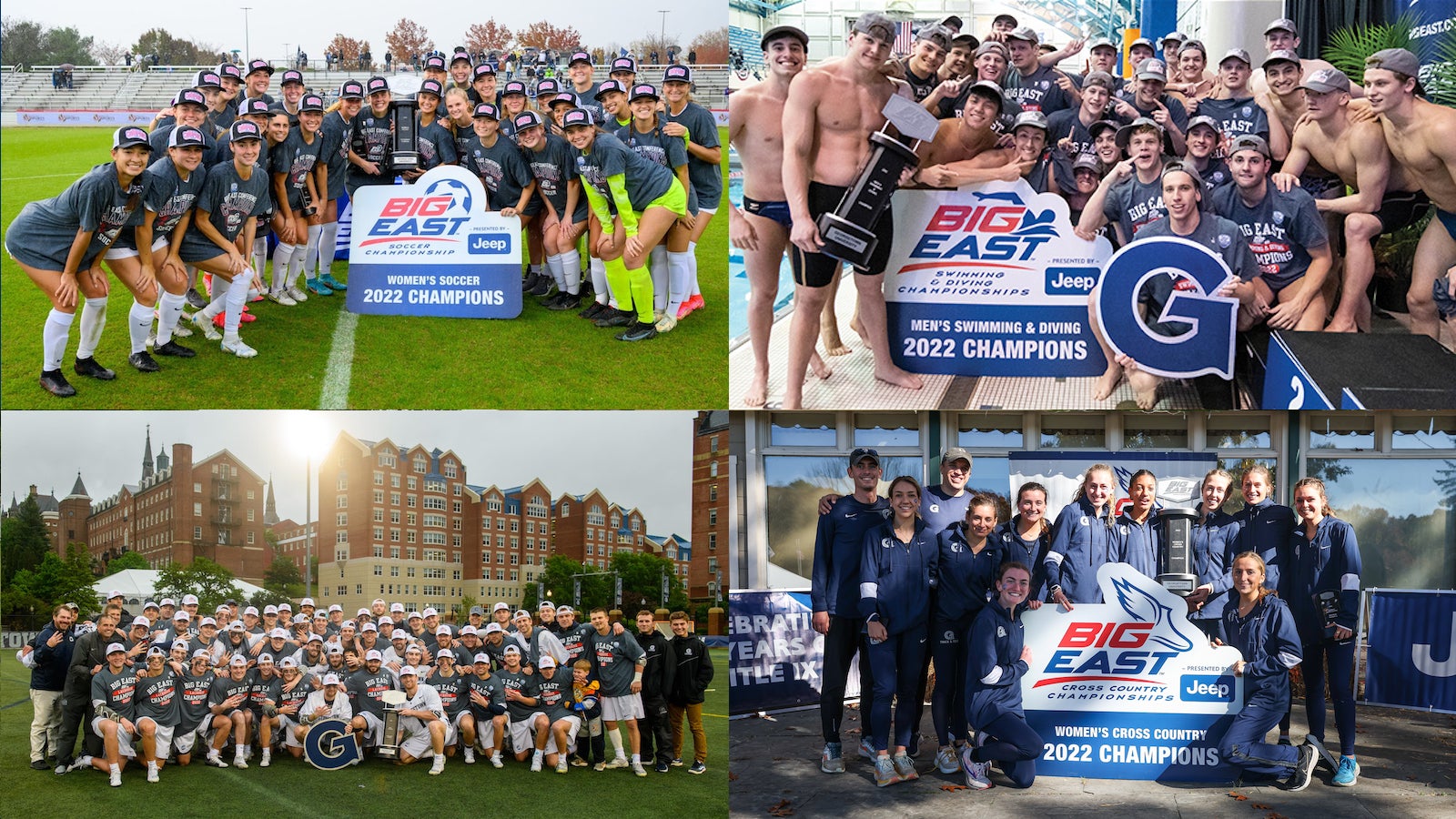 Men's Swimming & Diving captured their program's first conference title, Women's Cross Country and top-seeded Women's Soccer both won their championship for the third consecutive year and Men's Lacrosse won their fourth-straight Big East championship.
From May 19-22, Georgetown celebrated the Class of 2022's Commencement — the first graduation back on the Hilltop in three years. On May 28, more than 2,000 alumni from the Class of 2020 returned to the Hilltop to celebrate their Commencement, an event originally postponed due to the COVID-19 pandemic.
Georgetown University
37th and O Streets, N.W.
Washington, D.C. 20057
P. 202-687-0100